What is art therapy?

Art therapy is a way for people to express themselves when words are not enough. It is a healthy way to release emotions and get to the heart of matters. It is an alternative to traditional talk therapy and a fun way to feel good about yourself!
According to the American Art Therapy Association, "art therapy is an established mental health profession that uses the creative process of art making to improve and enhance the physical, mental and emotional well-being of individuals of all ages. It is based on the belief that the creative process involved in artistic self-expression helps people to resolve conflicts and problems, develop interpersonal skills, manage behavior, reduce stress, increase self-esteem and self-awareness, and achieve insight."

Do I have to be good at art to do art therapy?

It certainly helps to be interested in art, but you don't have to be an artist to do art therapy. Making art naturally releases your creative spirit!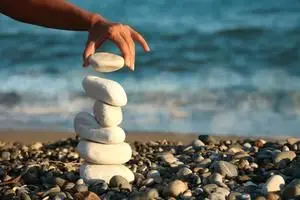 "Art is a place where people can go to feel good about themselves."
-artist unknown